Fez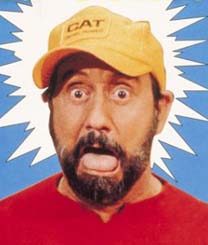 Apropos of the
Shriner's convention
that's taking place in Madison this weekend, allow me to share with you the 1980 track "Shriner's Convention" by Ray Stevens, the country satirist who has given us "Ahab the Arab" and other dubious legacies.
I thought "Shriner's Convention" was pretty funny when I was 9, and I still think it's pretty funny. And judging from what I saw and heard of the Shriners' antics downtown this week, it seems like Stevens gets a lot right.
I love the laugh track. I wish I had my own laugh track.
Ray Stevens - Shriner's Convention